(SOLD) Synthetic Alexandrite (color change) - Cornered Design Cut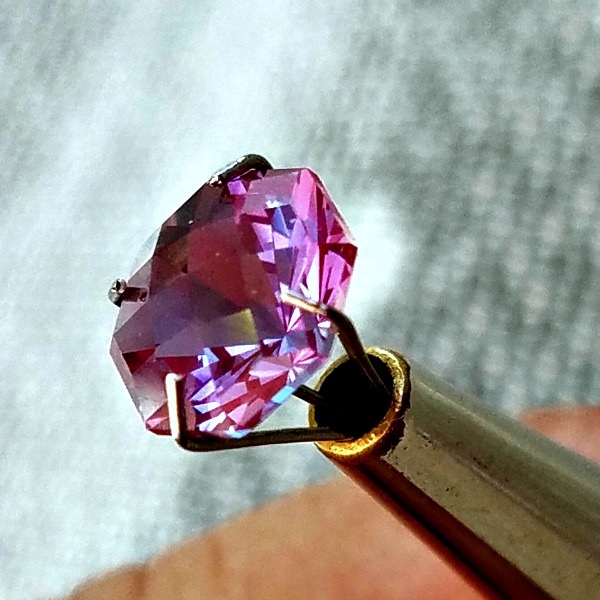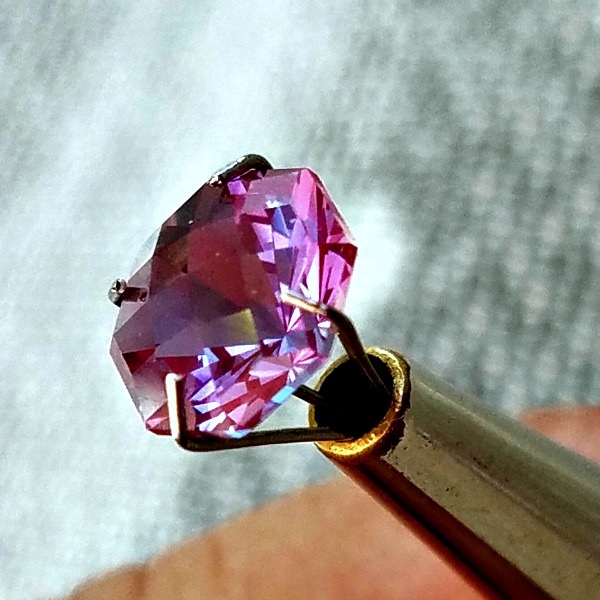 sold out
(SOLD) Synthetic Alexandrite (color change) - Cornered Design Cut
Lab grown (synthetic) Alexandrite:
From wiki "Synthetic alexandrite is a crystal which has been created by man. Most true synthetic Alexandrites are grown by pulling (Czochralski method)."
Color change stone:
-- 8.40mm x 8.40mm octogon x 5.8mm, 2.925 cts
-- Cornered (design by Jeff Graham) - Checkered Crown - 56 facets
-- this gemstone cut from rough (Laser Rod Applications Czochralski Pull Method) purchased from All That Glitters
-- chrysoberyl family which has the chemical composition beryllium aluminum oxide
-- purple/mauve in incandescent light
-- teal blue in sunlight or fluorescent light
-- MOHS 8.5
-- RI 1.74 - 1.75
NOTE: This item will need additional insurance - contact seller for shipping price.