(SOLD) Natural Rutilated Quartz - Simple Emerald Cut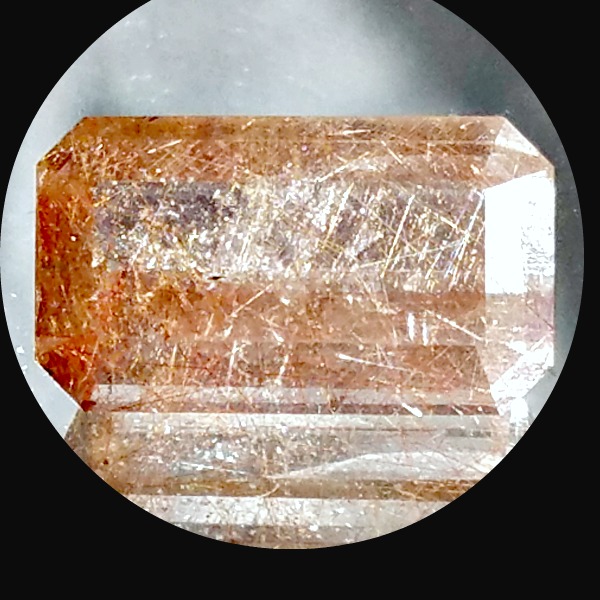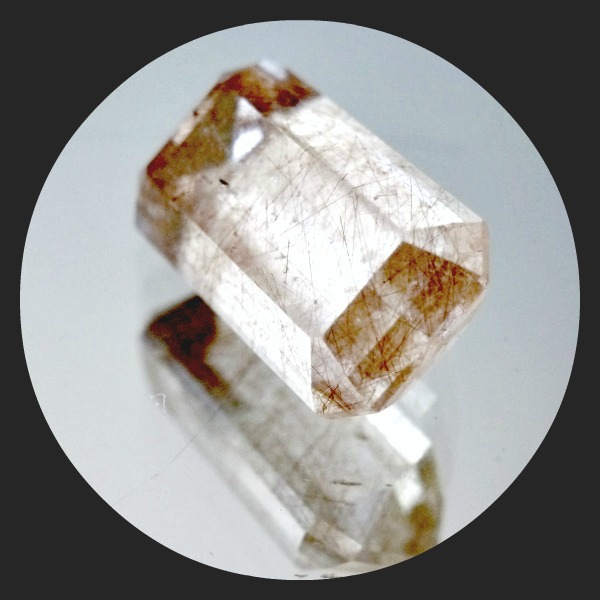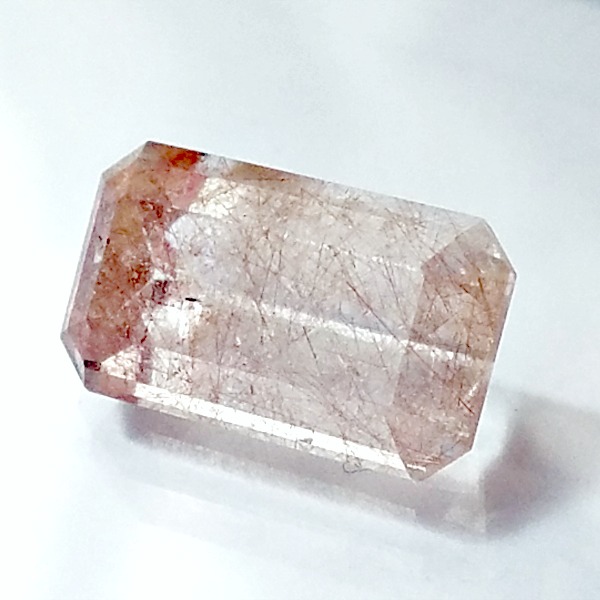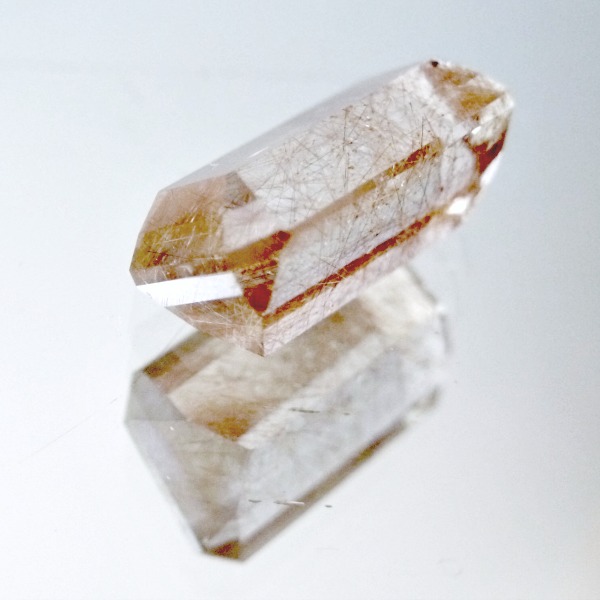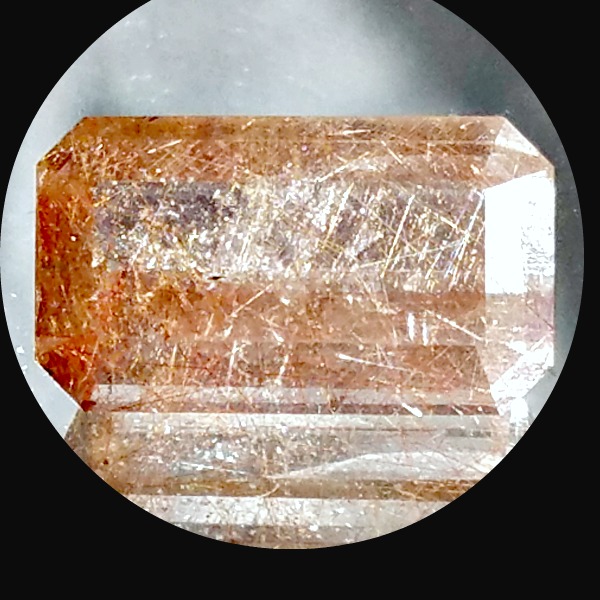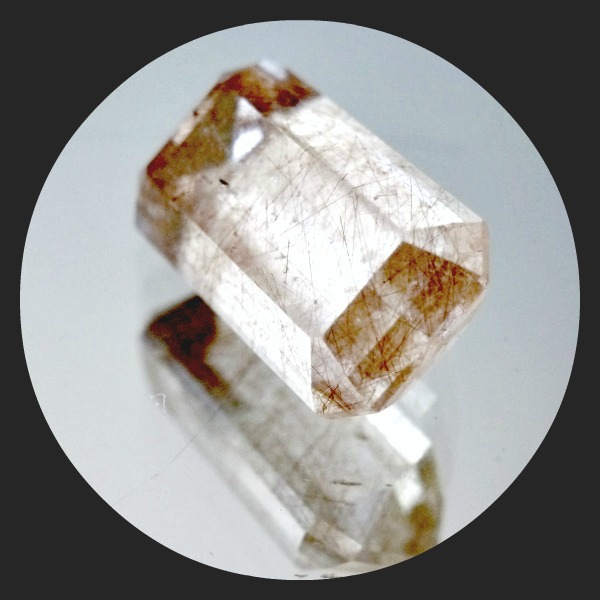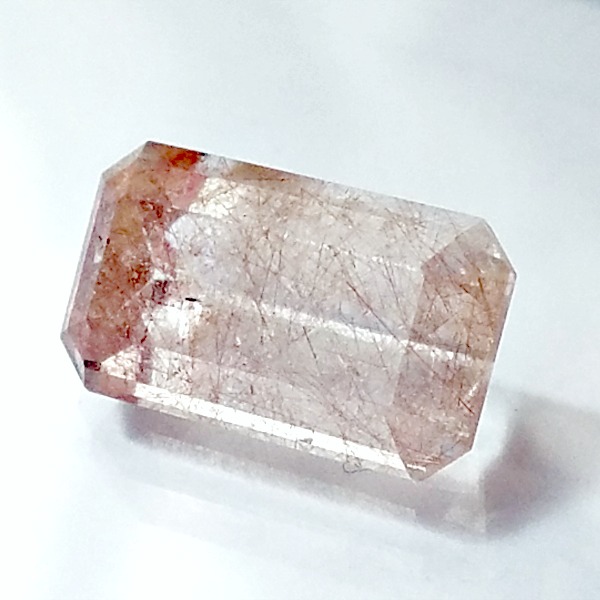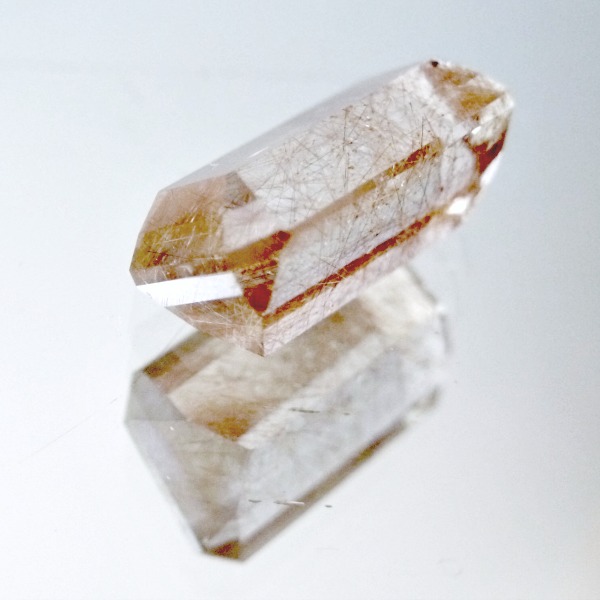 sold out
(SOLD) Natural Rutilated Quartz - Simple Emerald Cut
Clear quartz containing golden rutile inclusions. Rutile is amineral composed primarily of titanium dioxide, TiO2. Colors include reddish brown, red, pale yellow, pale blue, violet, rarely grass-green; black.
-- 12.60mm x 7.25mm x 5.55mm, 3.9 cts
-- Simple Emerald Cut (facet design by Jeff Graham)
-- MOHS: quartz 7.0 / rutile 6.0 - 6.5
-- RI 1.53 - 1.55
NOTE: Several flaws (inclusions) can be seen on the surface of some facets.