(SOLD) Cabochon - Russian Charoite - Freeform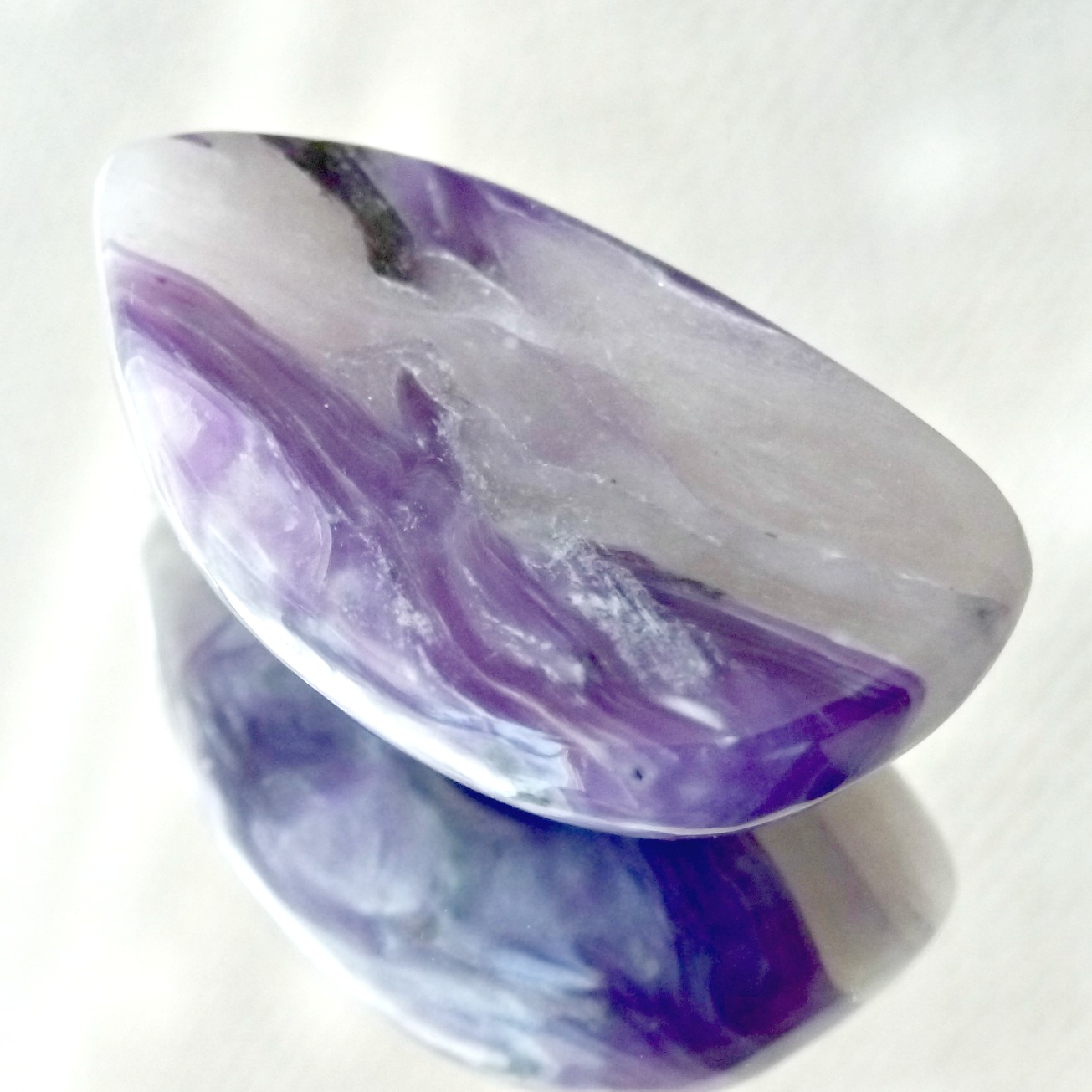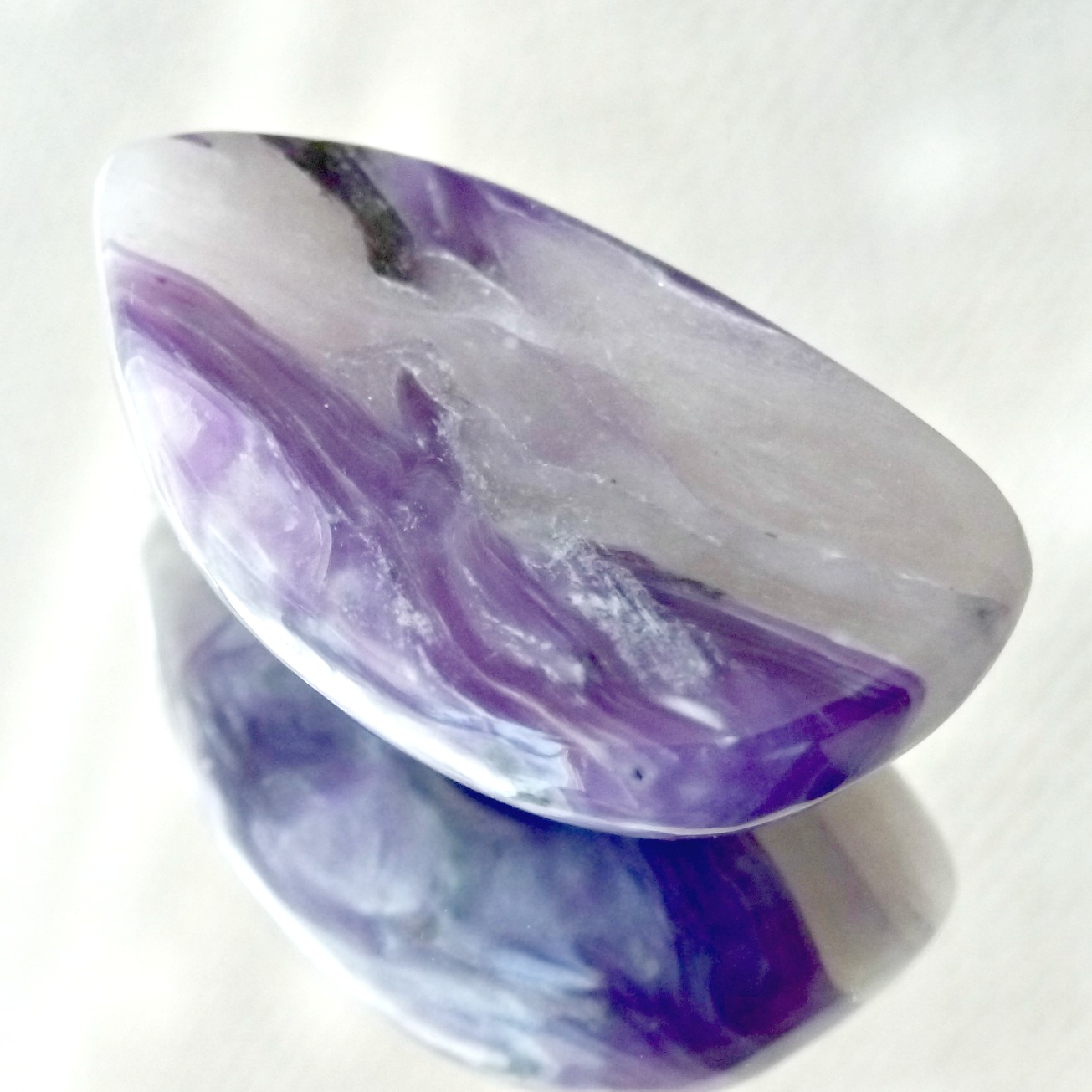 sold out
(SOLD) Cabochon - Russian Charoite - Freeform
Charoite is a rare silicate mineral found in Russia - with a complex chemical composition of phosphorus, calcium, and sodium. It is translucent lilac, lavender to intense purple with vitreous to pearly, sometimes with chatoyant, luster. This piece contains black aegerine which are actual inclusions within Charoite.
-- 22.5mm x 12.5mm x 6.8mm
-- MOHS - 4.5 - 5.0
-- Cut, shaped and polished by me
NOTE on care and cleaning of Charoite - because the material is soft, it can easily be scratched by other harder material. Due to the fair cleavage property, charoite is considered fairly durable. To clean, use a soft cloth or toothbrush, mild soap and warm water - rinse thoroughly. Charoite is also heat and pressure sensitive; therefore, avoid use of steam or ultrasonic cleaners and prolonged exposure to direct sunlight.