SOLD Cabochon - Parrot Wing Jasper (Chrysocolla) - Fan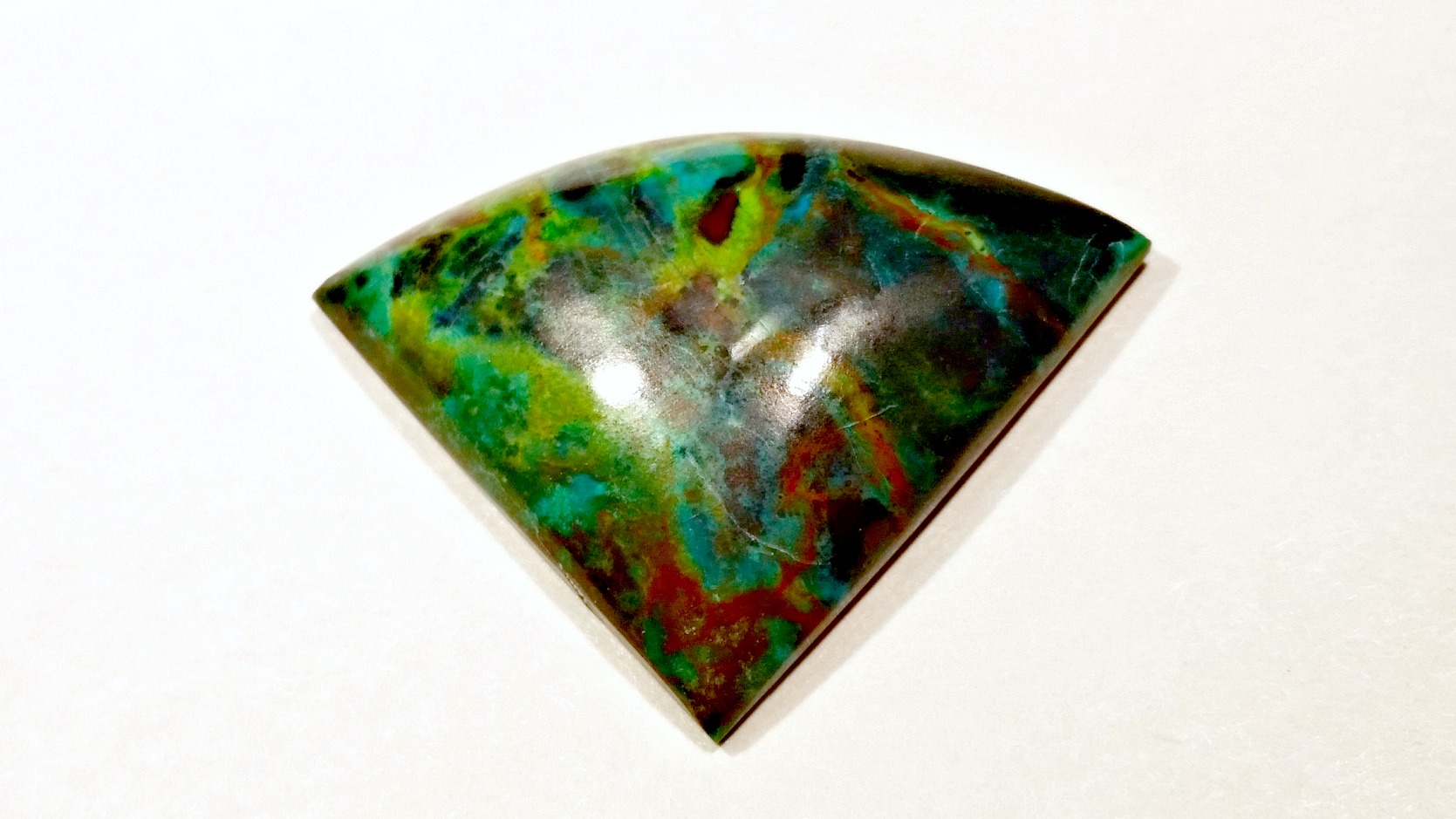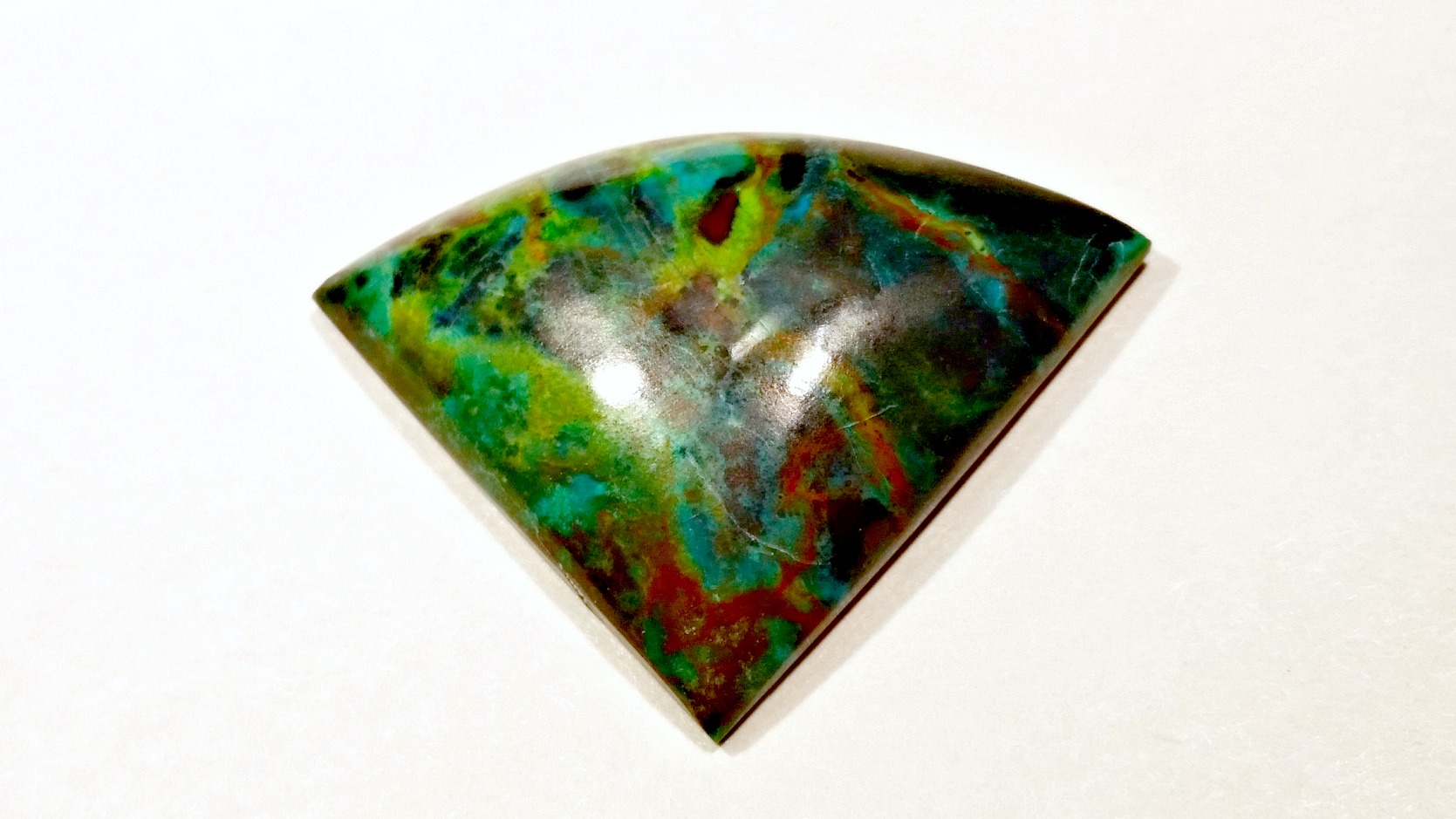 sold out
SOLD Cabochon - Parrot Wing Jasper (Chrysocolla) - Fan
Cabochon - Parrot Wing Chrysocolla - Fan shape
Hand cut and polished by me.
32.5mm x 30.1mm x 6.0mm
Parrot Wing Jasper is a mixture of chrysocolla, jasper, azurite, and quartz. It typically has blue and green colors that sometimes include red, and probably got the name Parrot Wing because the colors of the stone resemble those of a parrot's wings. Most Parrot Wing Jasper is mined in Mexico.