(SOLD) Cabochon - Lapis Lace Onyx - Freeform Triangle (Right)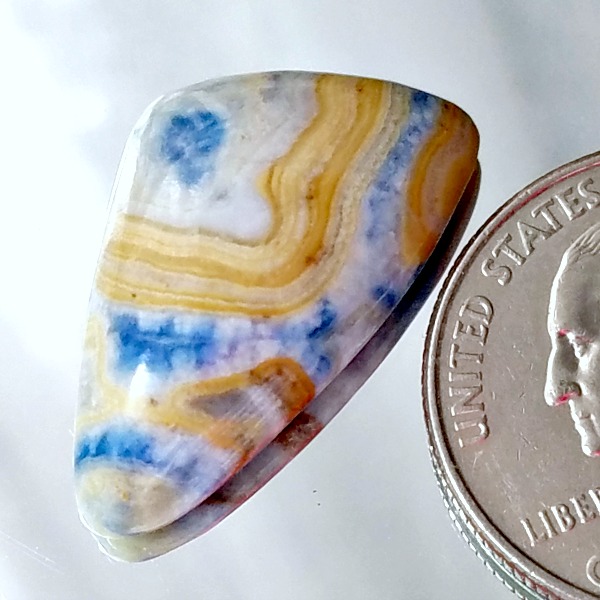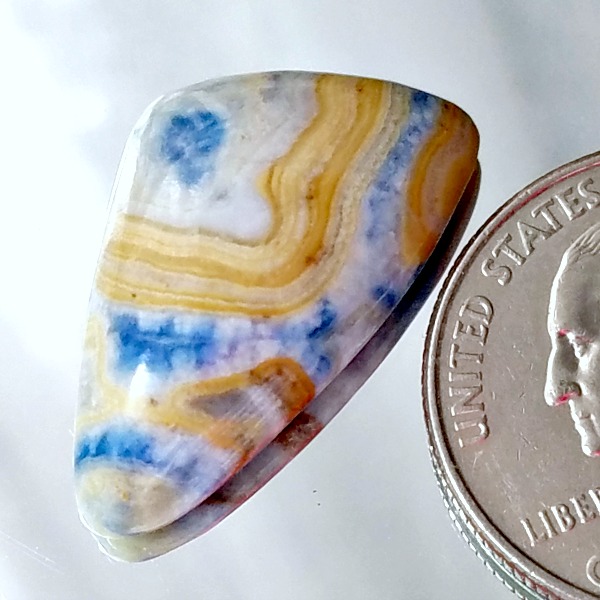 sold out
(SOLD) Cabochon - Lapis Lace Onyx - Freeform Triangle (Right)
Cabochon of lapis lace onyx - pretty colors of blue, golden yellow, lavender and cream. This material is from Turkey and is availability is scarce.
-- 27.4mm x 15.9mm x 6.5mm
-- MOHS - 6.5 - 7.
-- Cut, shaped and polished by me
NOTE: Another one is available to make a matched pair.