Cabochon - Labradorite - Freeform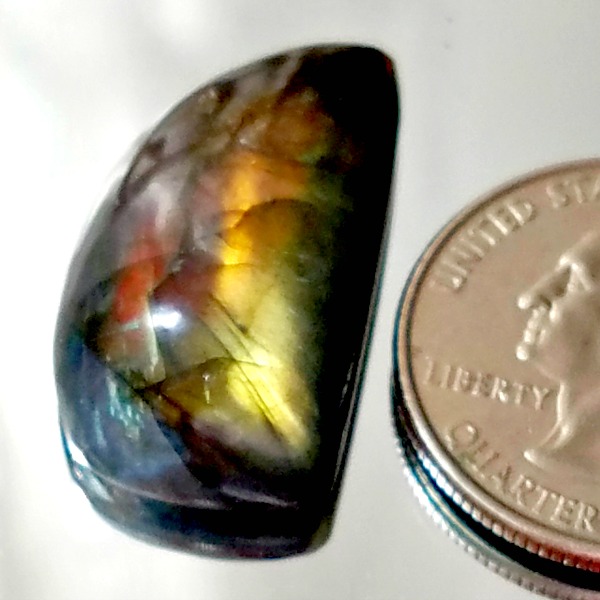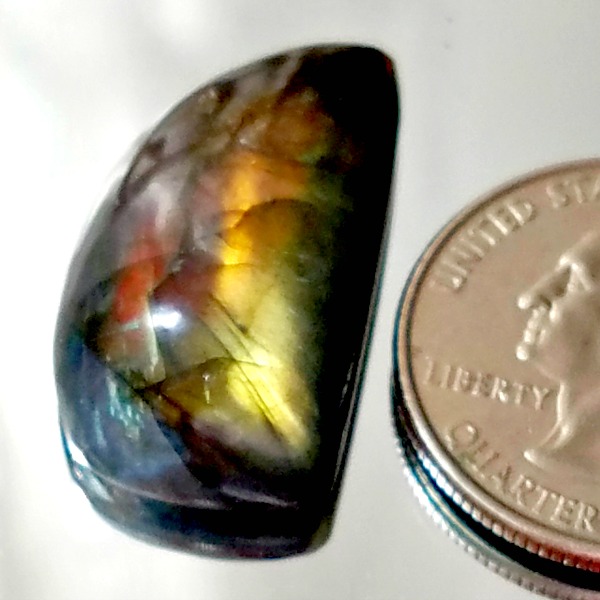 sold out
Cabochon - Labradorite - Freeform
Freeform cabochon of labradorite - with flashes of luminescent colors in blue, gold, green, and purple.
-- 28.6mm x 16.0mm x 8.4mm
-- cut and polished by me
From Wiki - Labradorite is a feldspar mineral. Some exhibit a schiller effect, which is a strong play of iridescent blue, green, red, orange, and yellow colors - phenomenon known as "labradorescence."
Labradorescence is not a display of colors reflected from the surface of a specimen. Instead, light enters the stone, strikes a twinning surface within the stone, and reflects from it. The color seen by the observer is the color of light reflected from that twinning surface. Different twinning surfaces within the stone reflect different colors of light. Light reflecting from different twinning surfaces in various parts of the stone can give the stone a multi-colored appearance.