(SOLD) Cabochon - Chyrsocolla, Azurite - Oval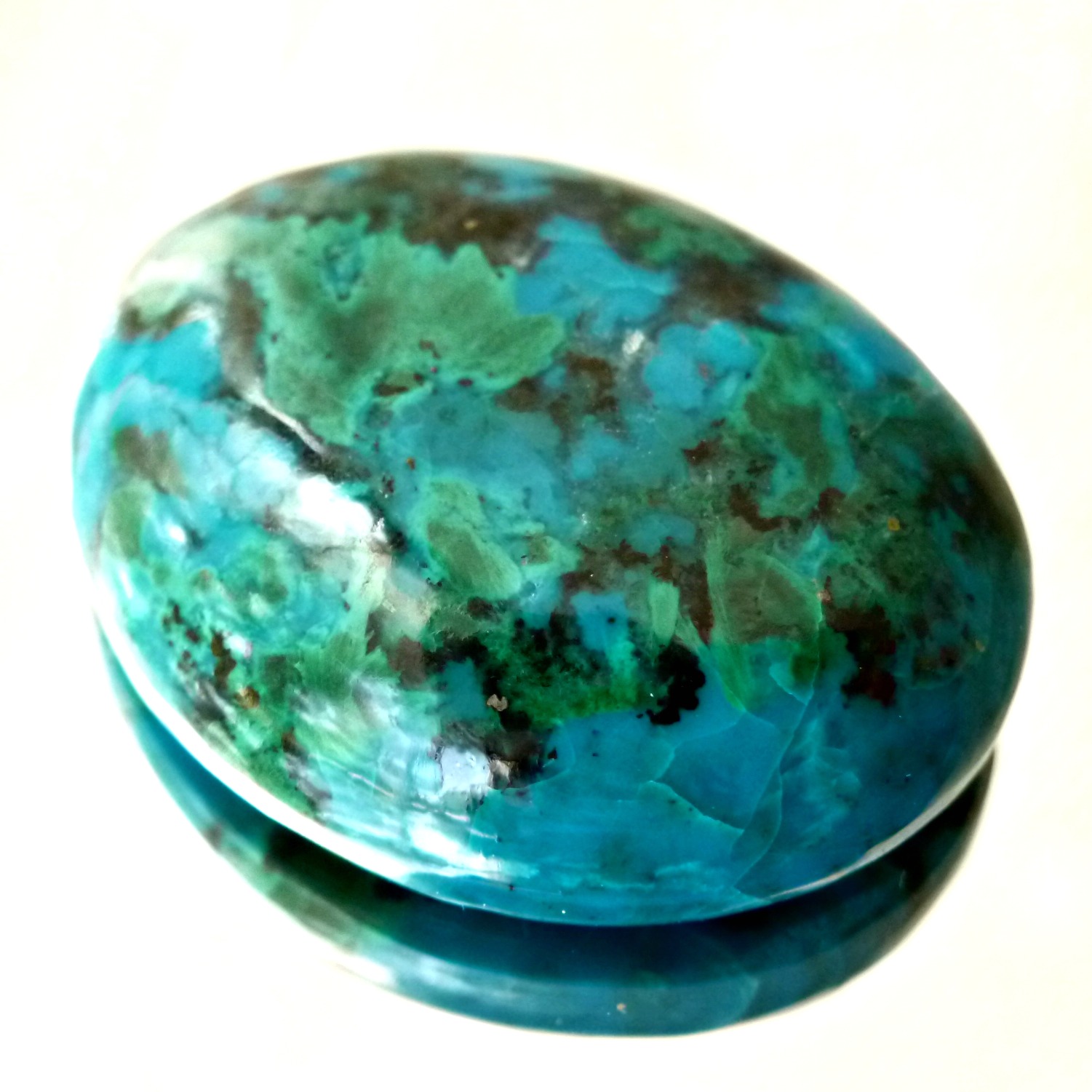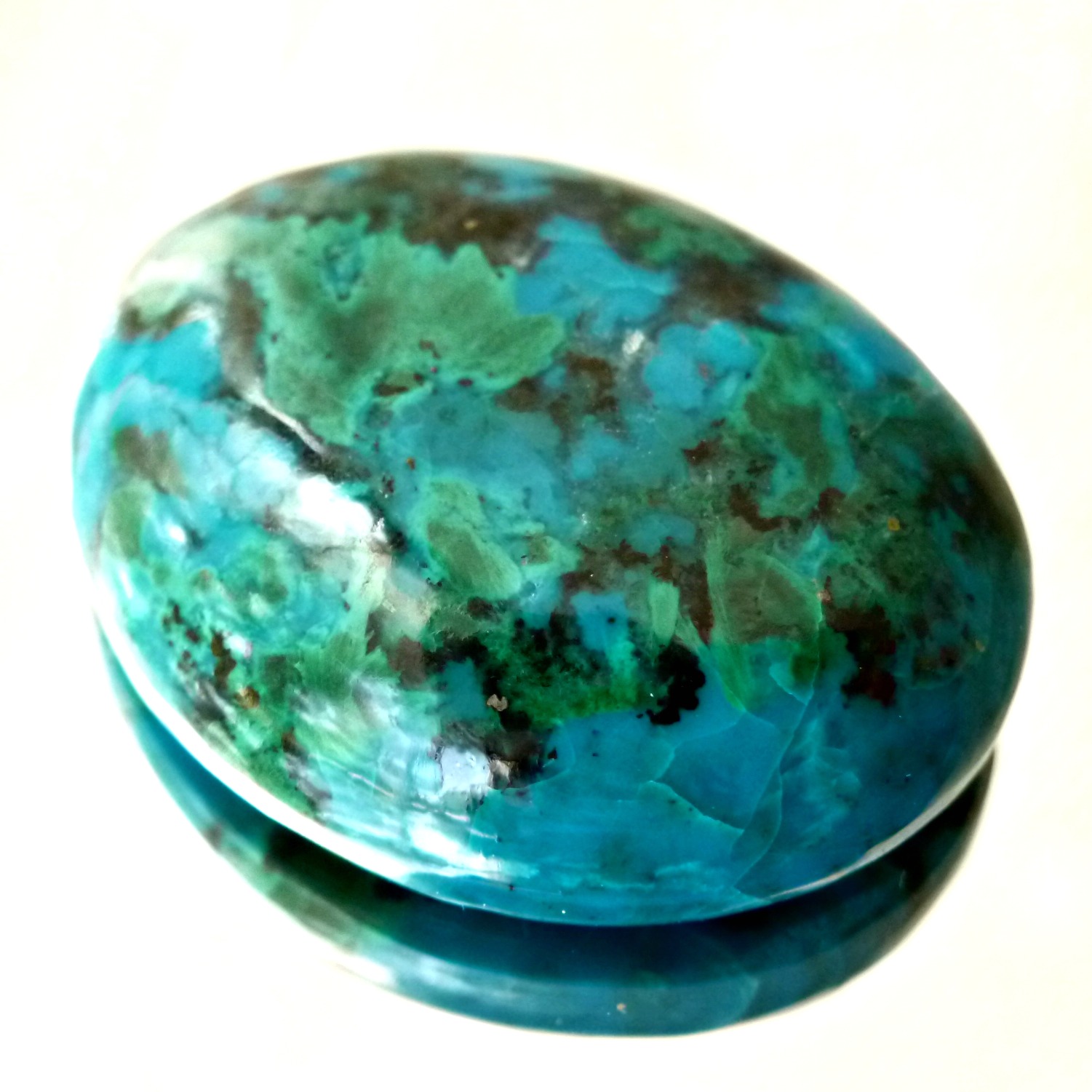 sold out
(SOLD) Cabochon - Chyrsocolla, Azurite - Oval
Oval cabochon of Chrysocolla with azurite - multi-color green and azure blue. Chrysocolla commonly forms with other copper-bearing minerals, resulting in unique combinations of different colors and mottled patterns. Some of the more common mineral mixtures include blue azurite. green malachite, and turquoise.
-- 21.98mm x 17.41mm x 6.43mm, 22.42 cts
-- MOHS - 2.0 - 4.0
-- Cut, shaped and polished by me
NOTE on care and cleaning of Chrysocolla - because the material is soft, it can easily be scratched by other harder material. To clean, use a soft cloth or toothbrush, mild soap and warm water - rinse thoroughly. Avoid use of steam or ultrasonic cleaners and prolonged exposure to direct sunlight.